MAKE UP: THIN 1940s BROW
Thursday, May 14, 2015
For the past couple of months, I have been drawn toward the typical 1940s thin, rounded brows. This has come to quite a shock to me. After always being a fan (and wearer) of a bolder, 'pin up' brow. I started to search out and study gorgeous women from the 1930s and 40s, out of curiosity. As seen in the pictures below, many stars sported this shape and style. That was a slightly more 'natural' brow, than compared to ones worn by stars such as Jean Harlow and Marlene Dietrich (above) earlier in the 1920s.
(Gene Tierney, Hedy Lamarr and Ginger Rogers.)
(Lucille Ball)
(Rita Hayworth, Ann Blyth and Dorothy Lamour.)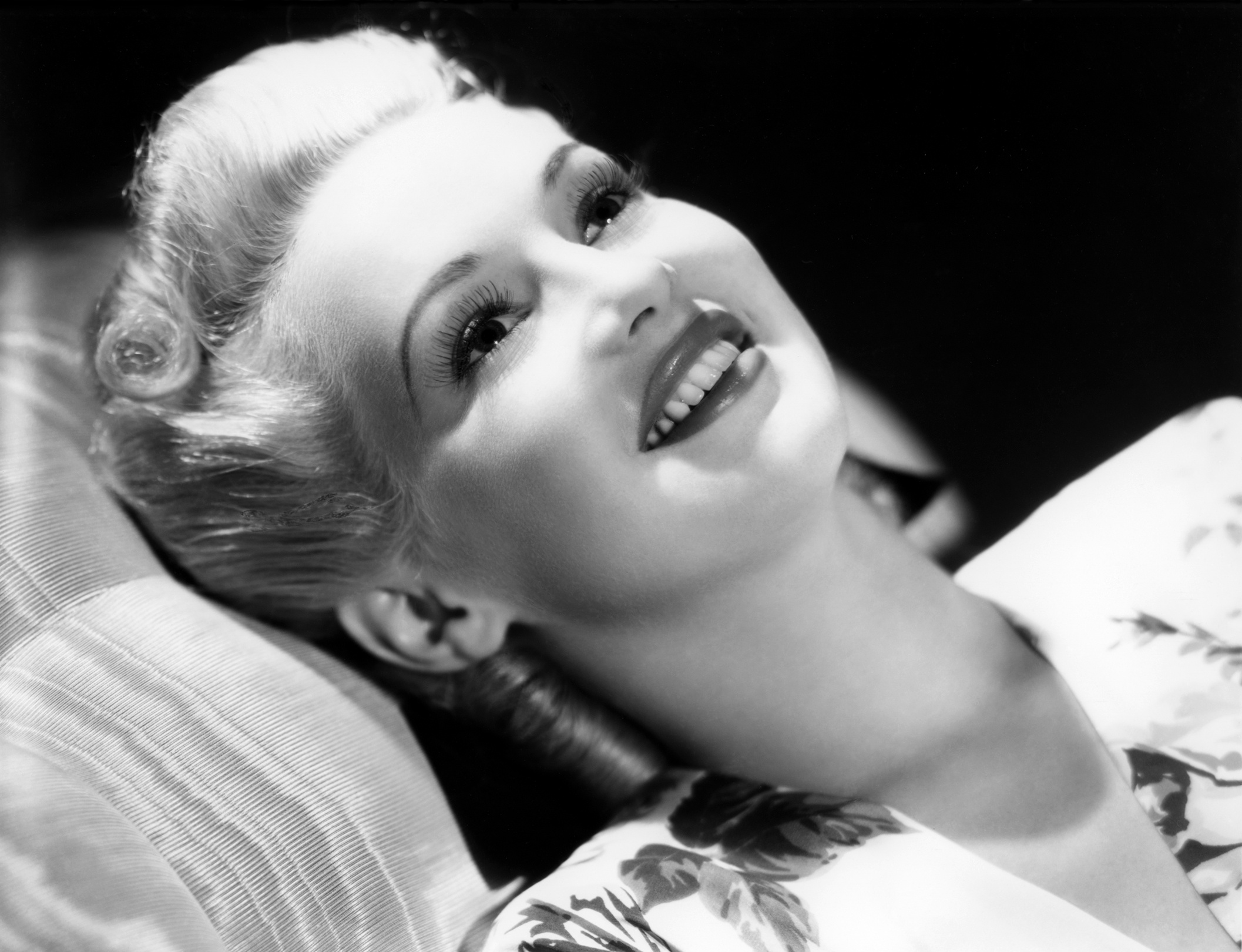 (Betty Grable.)
I then wondered if I could do this style on myself, without the very daunting prospect of plucking. As I couldn't managed without not being able to do my usual fuller 'pin up' brows. Even though I found I couldn't round then out, due to my shape and arch of my natural brows. I was surprised that I could actually achieve the thinness, by underdrawing. I would normally take my brow pencil a lot higher, and if I was to do this style on a regular basis I know I would have to pluck more in order to have cleaner, rounder lines. It's been interesting to know I can actually wear this style, as I have often been applying my make up in a slightly softer 1940s way lately. (Eyeliner but without flicks, less contouring, more colour on my cheeks and a slightly different red overdrawing lip shape.)
But I went for a basic make up and hair look below, to focus on those brows!
What do you think? Is it a good take on a 40s brow? Does it suit me?
(Want to know how I normally style my 1950s brows?
You can find my helpful 'pin up' brow tutorial here.)